theaussieword.com caught up with Irish twins John and Edward Grimes from JEDWARD in this very special exclusive interview!
What can you tell our readers about you? How and where did it all begin?
We are John and Edward Grimes, twins from Ireland. In 2009, we came sixth in the  UK X-Factor. As musicians, television personalities, actors, models and celebrities, we have worked throughout  Europe, during the last four years. The three Albums we released are  "Planet Jedward" in 2010, "Victory" in 2011 and "Young Love" in 2012. Our first single "Under Pressure (Ice Ice Baby)" featuring Vanilla Ice, debuted at No.1 in Ireland and No.2 in the UK charts. During the last three years,  we have played hundreds of Sold Out concerts across the UK, Ireland and Europe.  For two consecutive years we were voted to represent Ireland in the Eurovision Song Contest,  performing"Lipstick" in 2011 and "Waterline" in 2012.
What had you first interested in music?
The thing that had us first interested in music was that it was an outlet for expressing ourselves. 
Who motivates or influences your quest to make great music?
We really want to do it for our fans because they're always there for us and want new music to put on their ipods.
Do you have any planned tours coming up?
Yes, we have our first Australian tour this month and we can't wait because this is our first time performing in Australia.
To make people happy and to put positive vibes out there and to bring people together. 
What can fans expect from you in the coming months?
They can expect a new album, new music videos, spontaneous trips across the world and thousands more fun tweets from @planetJedward.
We think the secret to success us not to care about what other people are doing and to focus on your own goals and just staying in the race. Our biggest career highlight so far is probably having three albums because we never thought we'd have three albums; Planet Jedward, Victory and Young Love.
Which stars of the music industry do you find inspiring?
We think Taylor Swift because she brought country music to the forefront of the music industry and her lyrics really connect with her people all over the world. 
Our music has a lot of positive energy and captures every emotion and is best played on full volume. 
What can you tell us about your latest album?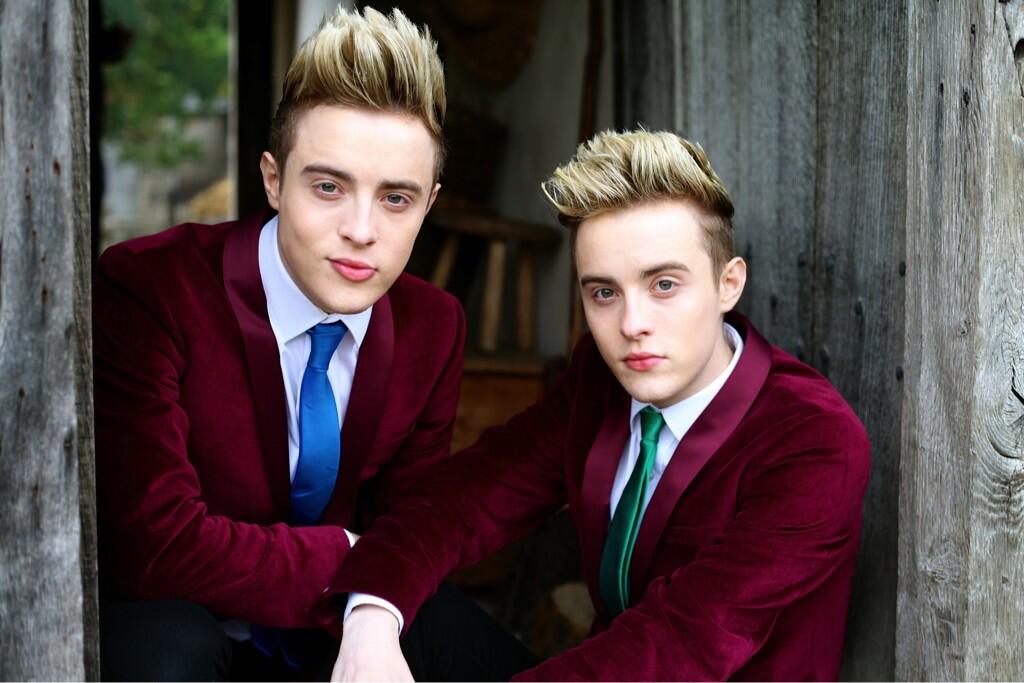 Our latest album has nine music videos, 8 of which we made and directed, we love the artistic freedom that making our own music videos gives us. All the songs on the album are different, each song from track one right until the end tells the story.
Are there any new exciting projects in the works?
Yes, TV shows and animated TV shows, also more surprises but you're going to have to wait to find out!
The music industry is huge, where do you see yourself a few years from now?
We would love to have our CDs available in every country so that everyone all over the world can be a part of Planet Jedward. We would also like to get into writing and producing songs for other artists and learning more instruments. 
Name a few of your favourite Aussie artists.
Cody Simpson and The Veronicas. 
The shape of the music industry has changed significantly over the years, including the use of social media, how do you feel about the industry as a whole and what does it mean to you in getting your records out into the public eye?
We think social media is a great tool to connect with the fans because they all want to be part of the lifestyle of their favourite artists and social media is a great way of sharing that with them. We think the industry is constantly changing and is definitely moving in a more technological direction and we are very excited to be a part of it. 
Thank you for the interview! What can you leave fans of theaussieword.com with here today?
J to the E to the D to the WARD PLANET JEDWARD!