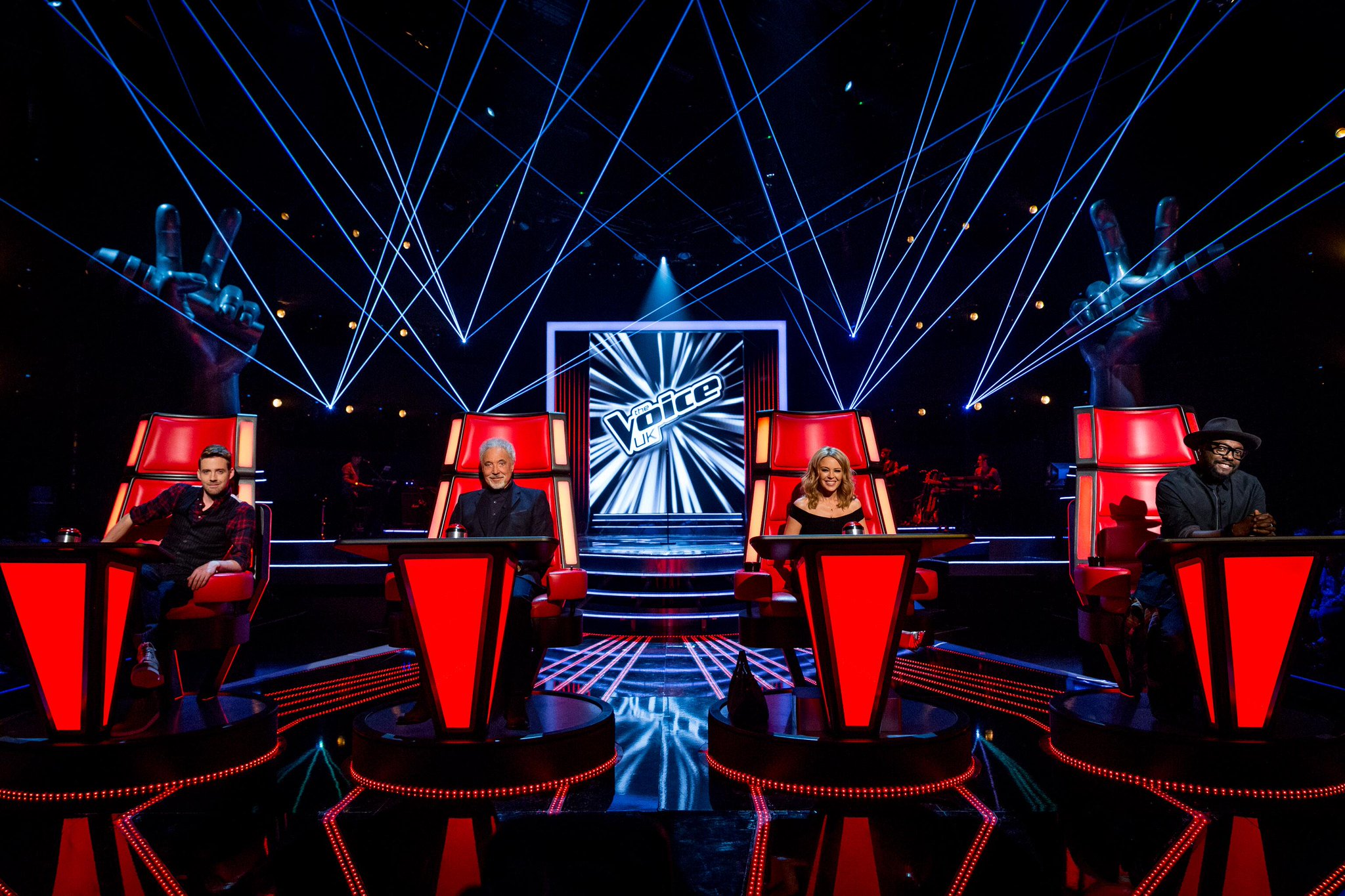 Kylie Minogue is making sure that her new big red judges chair on BBC's The Voice moulds to fit her petite posterior ahead of the talent show's series three kick-off in January. The Australian singer has joined the contest for the next season along with Kaiser Chiefs' frontman Ricky Wilson after previous judges Jessie J and Danny O'Donoghue left the show.
Minogue will join Wilson as well as existing judges Tom Jones and Will.i.am in The Voice's 2014 return. Promo shots released show that Minogue has taken the third seat, with Jones and Will.i.am seated directly either side of her and Wilson on her far left.
The famously teeny pop star looks dwarfed by the gigantic bright red chair and the desk with the big red button on it almost comes up to her chin!
Kylie was a surprise addition to the judging panel last month as the news of the former judges' walk-out hit the show. Jones and Will.i.am were also rumoured to be considering leaving at one point t, but negotiated another season with BBC bosses.
Former presenters Holly Willoughby and Reggie Yates also left the show, with I'm A Celebrity…presenter and wife of Busted star Matt, Emma Willis signed up for the third season. The news of Reggie Yates' replacement is expected soon.
Mark Lindsey, the BBC's head of entertainment commissioning spoke of the show's optimism for its third outing: "With two new coaches on board and our two new presenters it's going to really mix things up."
Kylie's sister Dannii has previously been a judge on The Voice's ITV rival, The X Factor, until 2011. Perhaps there's a touch of sibling rivalry afoot: Dannii won twice with her candidates on The X Factor so Kylie might be looking to be more successful.